Keebler's New Unicorn Cookies Look Like Lisa Frank's Fever Dream
Middle school me is screaming.
Keebler's new Unicorn Fudge Stripes Magic Cupcake Cookies look kind of familiar. Haven't I seen something like this before?
Oh yeah.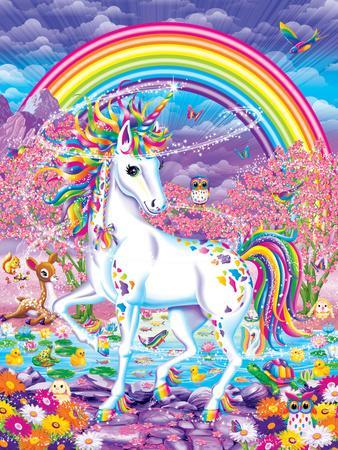 If you were anything like me at 12 years old (and let's face it, now) you were a big Lisa Frank fan. If it didn't look like a rainbow exploded, you weren't interested.
I'm not sure if this resemblance was intentional or if it was just a happy accident à la Bob Ross, but I am here for it 110 percent.
WATCH: How to Make Edible Unicorn Slime
According to Walmart's product description, these cookies taste like "shortbread with vanilla cupcake-flavored stripes."
Instagram user @junkfoodmom confirmed that they do indeed taste like cupcakes.
Sadly, this is a "special-edition" batch--so they'll likely only be on shelves for a limited time.
Need more Lisa Frank-style sweets in your life? We've got you covered.