10 Trader Joe's Finds That Will Save Your Super Bowl Party
Because not everything has to be homemade.  
The Super Bowl will be here before you know it. Spend more time pulling for your team--and less time in the kitchen--with these incredible Trader Joe's finds.
We loved this new appetizer so much, we made our own version. Check it out here.
These look like they came straight out of a fancy restaurant--nobody will know they're actually from the freezer aisle.
3. Pastry Bites with Feta Cheese & Caramelized Onions
Warning: These will be gone before kickoff.
4. Creamy Spinach & Artichoke Dip
This dip is a classic for a reason--and Trader Joe's version doesn't disappoint.
5. Cilantro Jalapeno Hummus
We get it: Cilantro is a controversial flavor. Those who love it, though, will fall head over heels for this hummus.
Because it's normally frowned upon to eat mac and cheese with your fingers.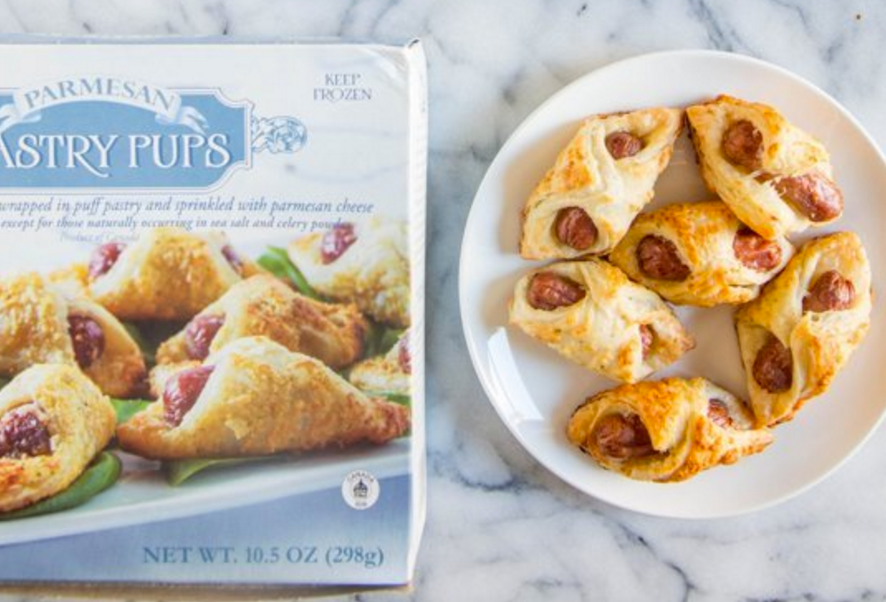 These are great on their own, but you can always dress them up with Trader Joe's Everything Bagel Seasoning and spicy brown mustard.
Made with fresh tomatillos and jalapeños, this salsa never disappoints.
9. 5 Cheese Greek Spiral
It's like a cinnamon roll, but with cheese.
10. Mini Chicken Tacos
These are delicious and you'll feel like a giant when you eat them. Win-win.